Experienced Custom Wood Crating & Packing Services in Boston
EXPERT CRATING SOLUTIONS
Whether your items are heavy and oversized, valuable, collectible, or extremely fragile or sensitive, Craters & Freighters Boston offers tailored crating and packaging solutions specific to their needs. Most packing and shipping companies have size and weight restrictions. We don't, in fact, the more challenging, the more willing we are to take it on. We'll design and build the perfect shipping crate, package your item carefully, and ship virtually anything virtually anywhere
Our Boston custom crating and packaging specialists will engineer completely tailored wooden crates that protect your valuables from damage throughout their journey. 
Manufacturing an effective wooden shipping crate, entails many factors, including dimensions, weight, value, fragility, and final destination. You can be assured that your item will get the special attention it demands in order to arrive at its final destination unharmed.
Crating with Care
At Craters & Freighters Boston, we understand that a one-size-fits-all crating solution won't cut it. In order to achieve maximum protection, each crate needs to match the size and shape of the unique item it's being built for to ensure security. 
That's why our experts design and build the perfect crate in our own facility, ourselves. We also customize our blocking, bracing, and padding schemes to assure supreme protection for your individual item, knowing that the protection on the inside of the crate is just as important as the crate itself. 
Our customized crating solutions meet all requirements and codes, no matter the size, the value, or the destination- Craters & Freighters Boston will precisely execute and manage each specific job with safety and compliance at the forefront.
Feel free to ask any of our customers, it's our strict attention to the smallest details that allow for our successful shipping track record.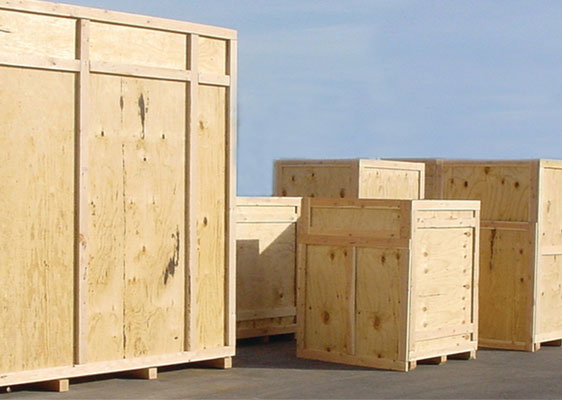 Protection Where It Matters Most
With decades behind us, we are all too aware that the shipping stream is no place for inadequately packaged items. The conditions during the shipping process can be challenging at best, and the handling of crates may be rough. If you want your valuables to arrive unharmed and intact, it takes the kind of unique expertise that we offer. Our Boston crating and shipping services are taken care of by leaders in the industry who have the insight and expertise necessary to engineer custom wooden containers and their supporting structures so that your valuables arrive safely. Call us at 508-894-0123 to learn more about your services, including:
We Offer On-Site Packaging and Crating Services in Boston
Craters & Freighters Boston can come to your doorstep if you are unable to get your oversized, heavy, or awkward item to us.  We have all the tools necessary to design and build tailored wooden crates at your place of business or residence. 
Don't worry, the crate will be engineered with just as much security as it would in our facility. We will create all the extra care and support needed with the appropriate cushioning and stabilizers, for an effective container and successful shipment.  
Do you want a custom wooden crate built and dropped off at your location to simplify your shipment, move, or storage needs? We can do that, too. Call us for more details.
Any Crating and Packaging Need Covered
Craters & Freighters are industry leaders and renowned worldwide, with years of knowledge and experience under our belt. If you don't feel confident in your crating, packing, and shipping strategy, we don't. That's why we provide the ultimate in logistics, attention, and customer service throughout your project.  
Our Boston custom wood crating and shipping services will not disappoint and our team of experts proves unmatched time and again.  Call us today and let's get your shipment moving.
Get a fast, free, no-obligation cost estimate from Craters & Freighters Boston.
Provide some information on your needs and we'll get back to you right away with a figure you can use in your planning.